ABOUT MR. MILLER
Robert B. Miller wanted to "help things happen in Battle Creek" when he convinced his mother, Louise, to create the foundation over 50 years ago. Read more about him here.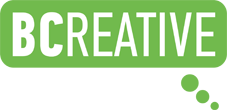 The BCreative Program funds field trip grants for teachers and scholarships for K-12 students in Battle Creek to attend creative camps and programs.
GRANTS & GUIDELINES
The Miller Foundation welcomes proposals from non-profit organizations that serve Battle Creek, Michigan. Grantees must be 501(c)3 organizations.
About The Miller Foundation
For over 50 years, The Miller Foundation and the Miller family have established a long history of commitment to building, serving, and giving in the Battle Creek community. Served by three generations of Millers, the Foundation celebrates a strong family legacy that encompasses the dynamic values of the founder's original goal: to support and sustain a constant flow of growth and change that will secure the future of the greater Battle Creek community while enhancing the local quality of life.
Over 35 Million Dollars in grants has been given to help things happen for the betterment of Battle Creek.
More than ten thousand Battle Creek students have been impacted through our BCreative scholarships and field trip grants with BCreative
More than $500,000 has been given to support arts and creativity though the BCreative program.